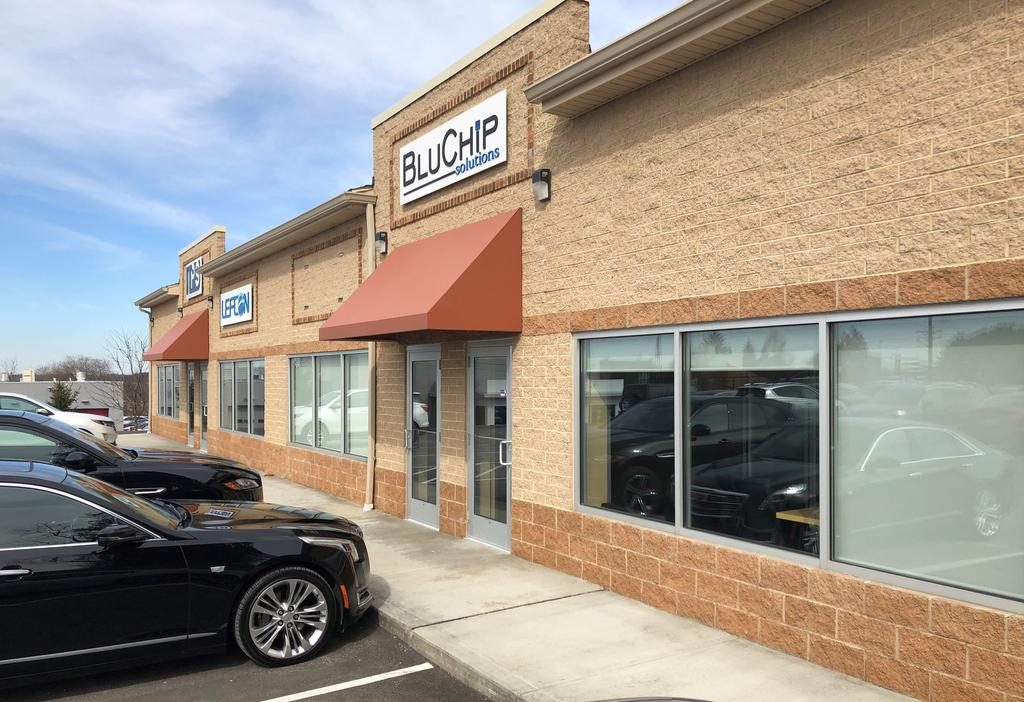 Welcome to Pittsburgh Business Times' Coolest Offices. We will showcase interesting, inspiring and attractive office spaces in the Pittsburgh region every week.
COMPANY: BluChip Solutions
ADDRESS: 11364 Perry Highway, Wexford, PA 15090
TYPE OF COMPANY: IT staffing and solutions company
WHY IT'S A COOL OFFICE: BluChip Solutions' headquarters is located in Wexford, with other offices in Denver, Dallas, Boston and Chattanooga, Tenn. The company has been investing in creating an environment where its employees can be creative and productive alongside having fun. The Wexford office has workspace for more than 50 employees, complete with innovative work stations, ten 60-inch LCD TVs, a basketball hoop, state-of-the-art executive conference room and a full modern kitchen. "The office is just cool," said President Chris Cochran.